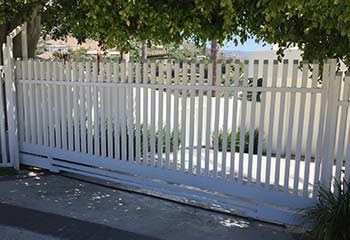 Sliding Gate Repair
Customer Issue: The sliding gate chain was broken, preventing the opener from running.
Our Solution: We replaced the chain with a new one of the exact same size, adjusted it to work with the sprocket system, tightened and greased it.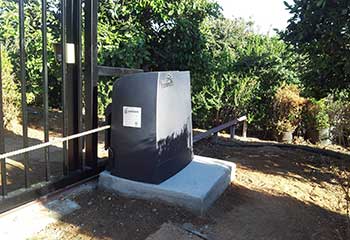 Gate Opener Installation
Customer Issue: Olivia needed a sturdy opener for her heavy steel gate.
Our Solution: Based on our professional advice, she bought an All-O-Matic SW 300 DC swing gate opener. After selecting the right position for the operator, we set it in place, powered it and attached the swing arm to the panel.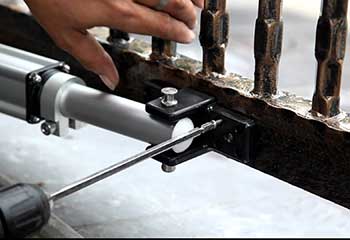 Gate Maintenance Service
Customer Issue: Matthew entrusted us with caring for his custom wooden sliding gate and opener.
Our Solution: We checked the panels, hardware and electronics, greased the moving parts and re-sett the opener settings to fix a limit-issue. We also replaced one broken wheel. By the time we were done- the old gate was just like new!