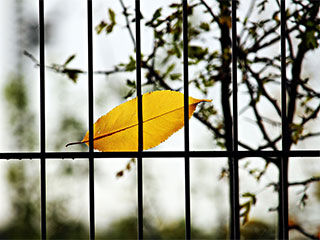 If you're looking to get a new driveway gate system installed, or if you already have one and would like to know what you can do to get the most out of it, then we have a few pieces of advice to share with you.
Effortless Functionality Is Crucial
For your gate to operate properly, it must be able to swing, roll or slide easily while opening and closing. The way the frame is attached to the posts and the type of hinges used can affect the rate of wear and tear. Even how level the ground underneath is can affect how the gate functions. Ball bearing hinges are the recommended type, as opposed to pin or butterfly types. It is important that they are mounted correctly and that they're of the appropriate size. Occasional lubrication will be greatly beneficial, especially in the long run.
Choosing The Right Material
Gates can be made of many different types of materials, including wood, metal, and aluminum. There are also chain link types and other unique design combinations. On top of this, the physical dimensions of the structure's frame will also contribute to determining how much maintenance the system requires and how strong it is in general.
Take Weather Into Consideration
Elements like wind, rain, and snow can all impact how well your gate operates. Wind can blow things in front of the safety sensors and disrupt them or cause the gate to reverse as a result. While this is a rare occurrence, it's not unheard of. A strong wind can also provide a lot of resistance, which can be a particular hindrance to swing gate systems. Excessive rain and snow can damage the frame and other parts of the mechanism, which means to avoid this you'll need to make sure your gate is properly maintained and repainted with the right protective coat.
Why Maintenance Is So Crucial
Lubricating moving metal parts and making sure that the track, hinges and other movement stabilizing parts are in good condition is very important, especially if you want your gate to experience as few issues as possible. You should take the time to reinforce the posts too, or seek out professional assistance with swing gate post repair that can ensure that the frame will be able to move without rattling or shaking. Inspect your gate regularly, and take note if you find that it is sagging or is misaligned. Take the necessary steps to correct these problems, before you need to replace the entire gate.
When Replacement Is Due
Rotting gate posts and panels need to be repaired as soon as possible, as they can cause landscaping and fence issues if left unattended. If your gate is old and heavy, consider replacing it with a light-weight aluminum frame design. If your current system has seen better days and is covered in rust or seems to constantly break down due to various reasons, it's probably time to think about getting a new gate installed. There are many innovative technological features that automatic systems use today, and even the intercom systems have come a long way and can offer your property all sorts of convenience and security benefits.